989 Records Audio Mastering and Mixing Studio Restyle – 10 Years of 989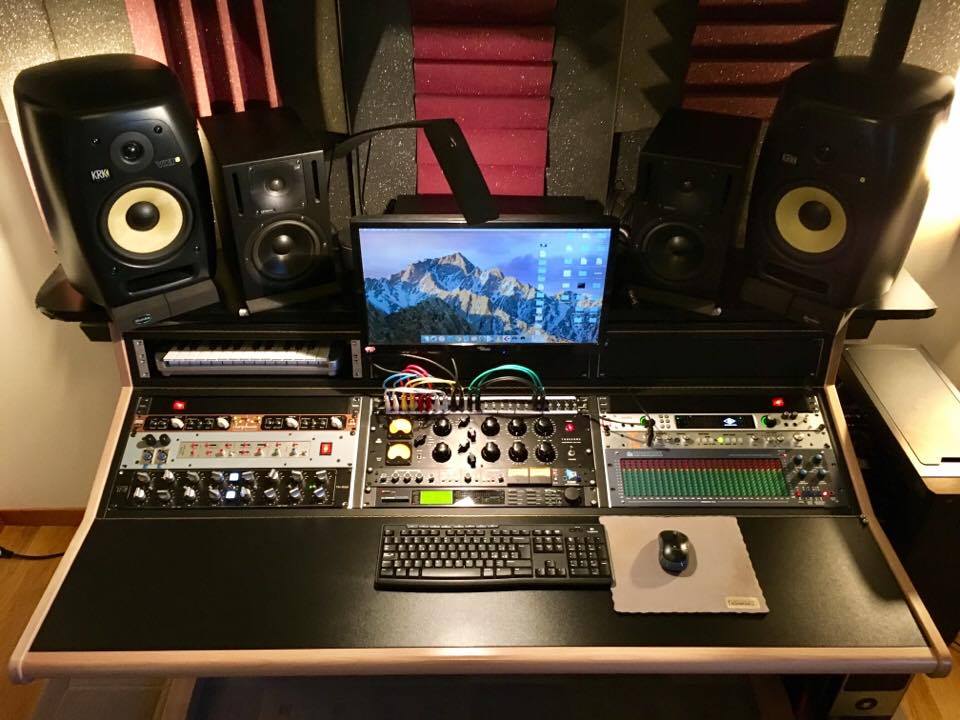 989 Records Audio Mastering and Mixing Studio Restyle
It's been 10 amazing years since 989 produced the first single, and we never could have come this far without You All.
Now, here we are with the brand new 989 Records studio, with new gears and a new Buso Audio Desk to complete the restyle.
Top audio quality from Dangerous Music D-Box analog summing unit, a Universal Audio Apollo Duo plus other two cores on a dedicated PCI card with tons of top quality plugins included.
A classic Audioscope spectrum analyzer plus a patch bay to connect compressors and EQs as needed.
As Compressors we can relay on a Vari Mu Tube M/S Compressor from IGS, the Tubecore and a classic API 2500 plus a digital mastering Finalizer unit by Tc Electronics.
As Eqs we have a superb Kush Audio Clariphonic, a Studer 189 Mic/Line Pre Amp with EQ from 1970 and a very gentle M/S Masteing Eq from TK Audio called TK-lizer.
As monitoring: 6-1/2" Genelec 1030A and an 8" couple of Krk Vxt everything inserted in an acoustically treated environment to ensure a good response of the room.
So if you need some mixing and mastering services, just keep in touch with us through the contact from.
#busoaudio #api2500 #tubecore #studer189 #studer #tklizer #clariphonic #universalaudio #dangerousmusic #dbox #krk #genelec #cubase #KushAudio #tkaudio #mastering #mixing
10 Years of 989Records – The Compilation
58 Tracks – Just 8,99 €
Listen Now on iTunes
#VocalHouse #HouseMusic #Np #TechHouse
10 March 2017 989Records News