VvAa – Tales From 989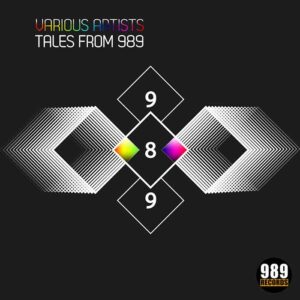 Label: 989 Records
Release date: 2018-01-24
Catalog number: 989REC160
Artist: Max Porcelli – Sync Investigations – Philip Whirlpool
Title: Tales From 989
Genre: House / Tech House / Dj Tools
Label: 989 Records
Tracklisting:
1 Let's Go
2 Pick Up
3 You Should Roll
4 I'm a Soldier
5 Let's Go (DJ Tool Mix)
Release Info:
The 989records new release is an EP coming out the next 24th and includes five tracks; three from the label boss and the remaining two are by Sync Investigations and Philip Whirlpool. The EP is called "Tales from 989" and combines all the new forthcoming top tracks in one banging package.
Opening up with "Let's Go," an energetic house tune by the label boss, it continues with "Pick It Up" by Sync Investigations which is more deep and dark. the third one is "You Should Roll" again from Max Porcelli followed by "I'm a Soldier" a very dark and underground track with the influences. The EP is concluded with the Tool Mix of "Let's Go." The EP includes peak time tunes ranging from House to Tech House with floating delays, evolving synths and rollin' groove machines that will bring the party to the next Level.
Early Support From:
The tracks are already supported by House and techno legends as Cristian Varela, Sirus Hood, Hot Since 82, Thee Cool Cats, Joris Voorn, Joseph Capriati, Markantonio, Oscar l, Andi Durrant, Treasure Fingers, Vanilla Ace, Different Grooves, Nino (Altroverso), Sergio Matina, Graham Gold, and Richie Hawtin and many others!
Talking About the Release:
Groove Cartel – Pitch Up – iHouseYou – Feeder – PressParty